Cell Phone Safety Tips for KidsA few decades back, as a parent, you wouldn't have felt the need to ask this question. But today – in this digital world, it is almost impossible to keep your child away from the internet. From watching nursery rhymes to doing projects and attending lectures online, your child has come a long way in the world of the internet. India ranks second for internet usage in the world. 15% of India's active internet users are children! And this makes internet safety for kids a big concern. It's not that everything on the internet is unsafe. Internet is helping kids learn and grow. But there are things that your child is not aware of that can be harmful. This article will guide all parents on the risks of the internet and the 5 best ways to protect your children online.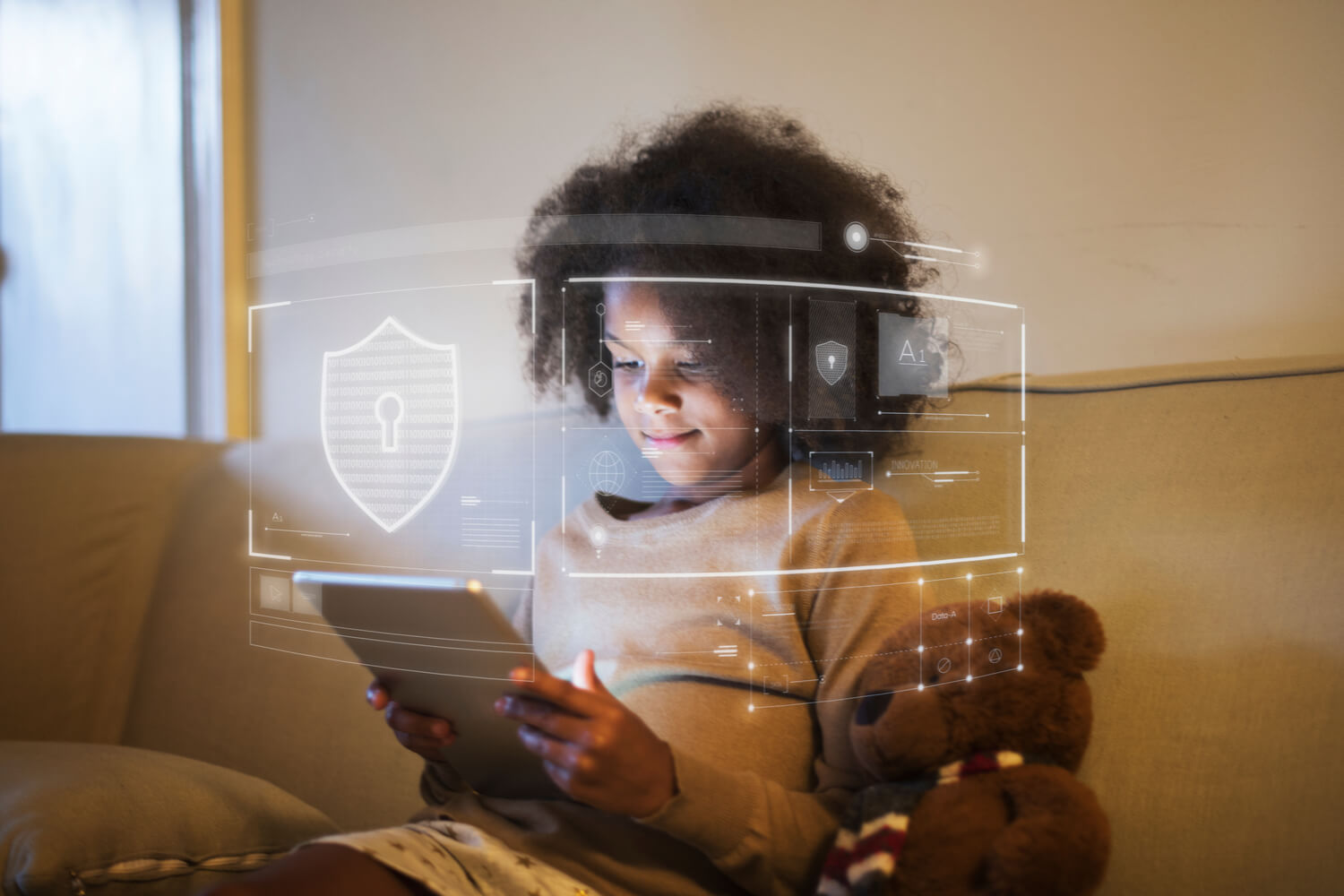 Internet Safety and the Risks of Exposing Children to the Internet
Children are vulnerable to the dangers of the internet. It is hard to keep the track of information coming in and going out through the gates of the Internet. Children unknowingly expose themselves and their families to internet hazards. Internet is a magic wand and your child does not have complete knowledge of how to use it. This is why internet safety is important.
Various dangers of the internet for kids can include the following –
While social media connects people, it also breaks people. If your child looks at a violent or frightening post, it can haunt them forever.
Scammers are everywhere. When they offer something like free access to a feature in a game, your child can fall for that.
Posting personal information, clicking or random links results in loss of important information.
Cyberbullying is not something one can ignore. Sometimes they get bullied while they are playing online games with strangers.
While exploring something or playing games, your child can accidentally download Malware. Malware can cause harm to your system without your knowledge. Using Malware, an attacker can steal your personal information too.
Cyber predators lurking on the internet can take advantage of children's innocence. Video streaming app, social media, or gaming platforms can be anywhere. If not paid attention your child can become a victim.
With the overuse of the internet, children can start losing interest in physical activities harming their health.
Increased Usage of Internet Among Kids During Covid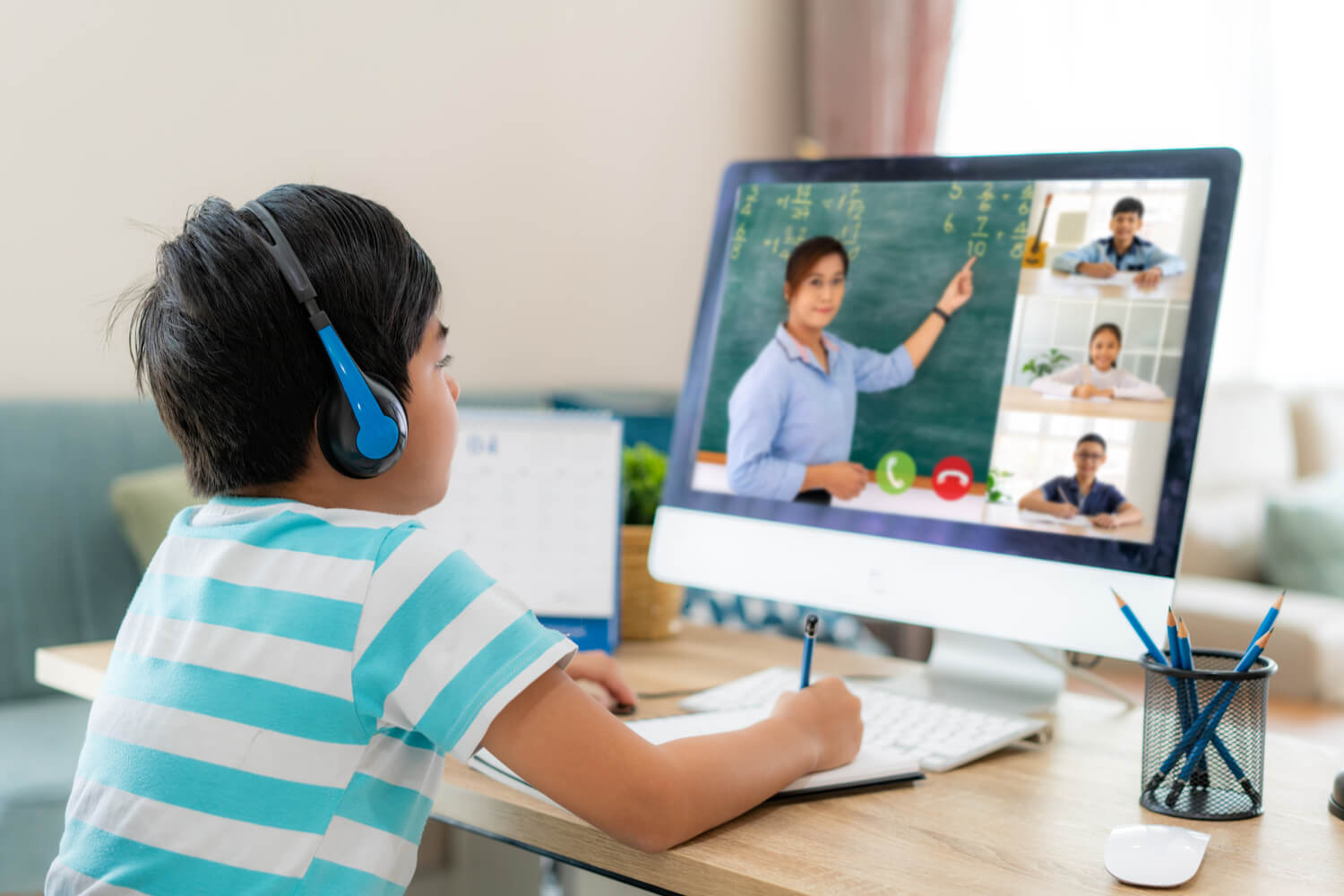 The pandemic has introduced a new normal for everyone including kids. With schools being closed and restrictions to play outside, the usage of the internet has increased among children. Now their playtime includes – browsing online, watching cartoons and other videos on YouTube, playing online games, etc.
While remote learning has opened a lot of opportunities, it has increased concerns about children's internet safety. Cyberbullying or exposure to inappropriate content is not the only problem. With increased online presence kids have ruined their meal and sleep schedule.
Internet is not going anywhere and neither is your child without the internet. So, it's important to make yourself aware of the cyber safety tips to protect your kids online.
Internet Safety: 5 Ways to Protect Your Kids Online
Cyber safety for kids has become a huge concern in covid times. But as a parent, you don't have to be tech-savvy to keep your kids safe online. If you have a child in your house, read along to know internet safety tips for kids:
1. Talk With Your Child About the Online World and Internet Safety
Why?
Sometimes parents avoid talking to their children about what they are doing online or what they should and shouldn't do. Parents think that their kid is not mature enough to understand but that's not true. Educating your kids about the harms of the internet is much better than letting them explore the world on their own.
How?
Communication is always the key. You should start talking with your kids from the time they start using the internet. If they are small, keep an eye on what they are doing.
If they do something wrong make sure to explain to them why. Know who they are friends with online. Establish such an environment that even after they grow up, they share things with you. Keep a check on whether the applications they have downloaded are safe or not.
2. Limit the Screen Time of Your Kids
Why?
Like you, your kids also love playing online games, scrolling through reels, and browsing through the internet. But they don't know when to stop. This can make them ignore all the other important things. Limiting screen time will help you ensure that they don't develop bad habits.
How?
Enforce numbers of hours per day when your kids can use the devices. Make a schedule of what activities they can do or games they play. Keep all the devices where you can see them. Make an agreement that they cannot use laptops, tablets, or mobile without your permission.
3. Use Browsers Parental Control and Install Antivirus Software to Ensure Internet Safety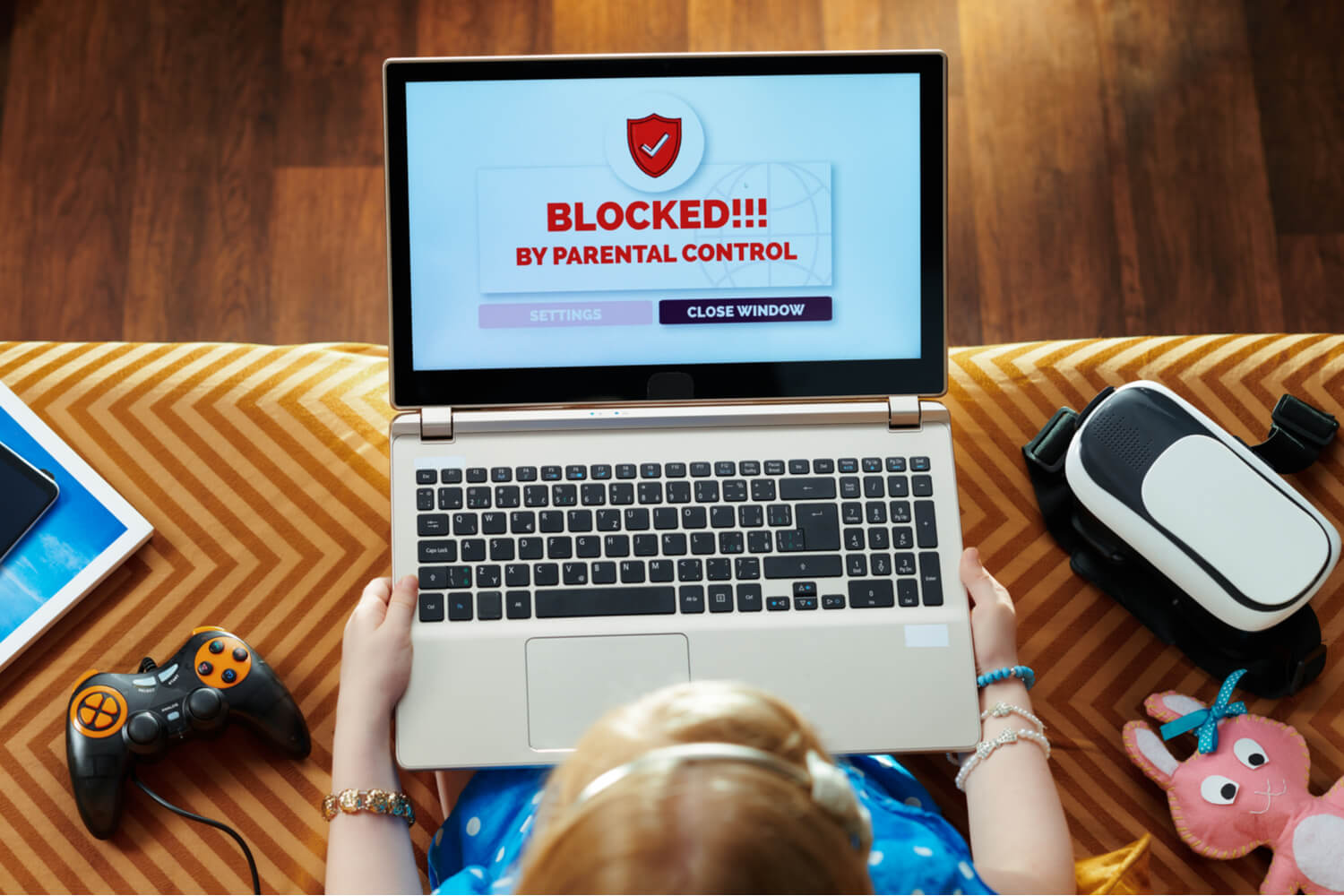 Why?
It is difficult to keep eye on what your child does online every minute. While reading online or while playing games they might click upon unnecessary pop-ups and end up on unsafe sites.
How?
The majority of Internet browsers have an option where you can easily you can set up security safeguards and content filters. You can also purchase software that gives both antivirus and parental control properties. This will ensure the internet safety of your child.
4. Teach Them Why Privacy & Internet Safety are Important
Why?
There are no takebacks when it comes to the internet. Sometimes something shared online cannot be always removed from the internet. They don't understand the harm of sharing personal things online.
How?
Appropriately teach them about how internet safety and why it is not private. Explain to them why they cannot share their name, location, school, phone number, pictures, or videos online. Explain to them how if once the information is shared publicly, strangers can use it in several ways.
As a parent make sure that your family's personal information is stored in a protected document. Do not let them make an online purchase on their own.
5. Educate Them About Social Media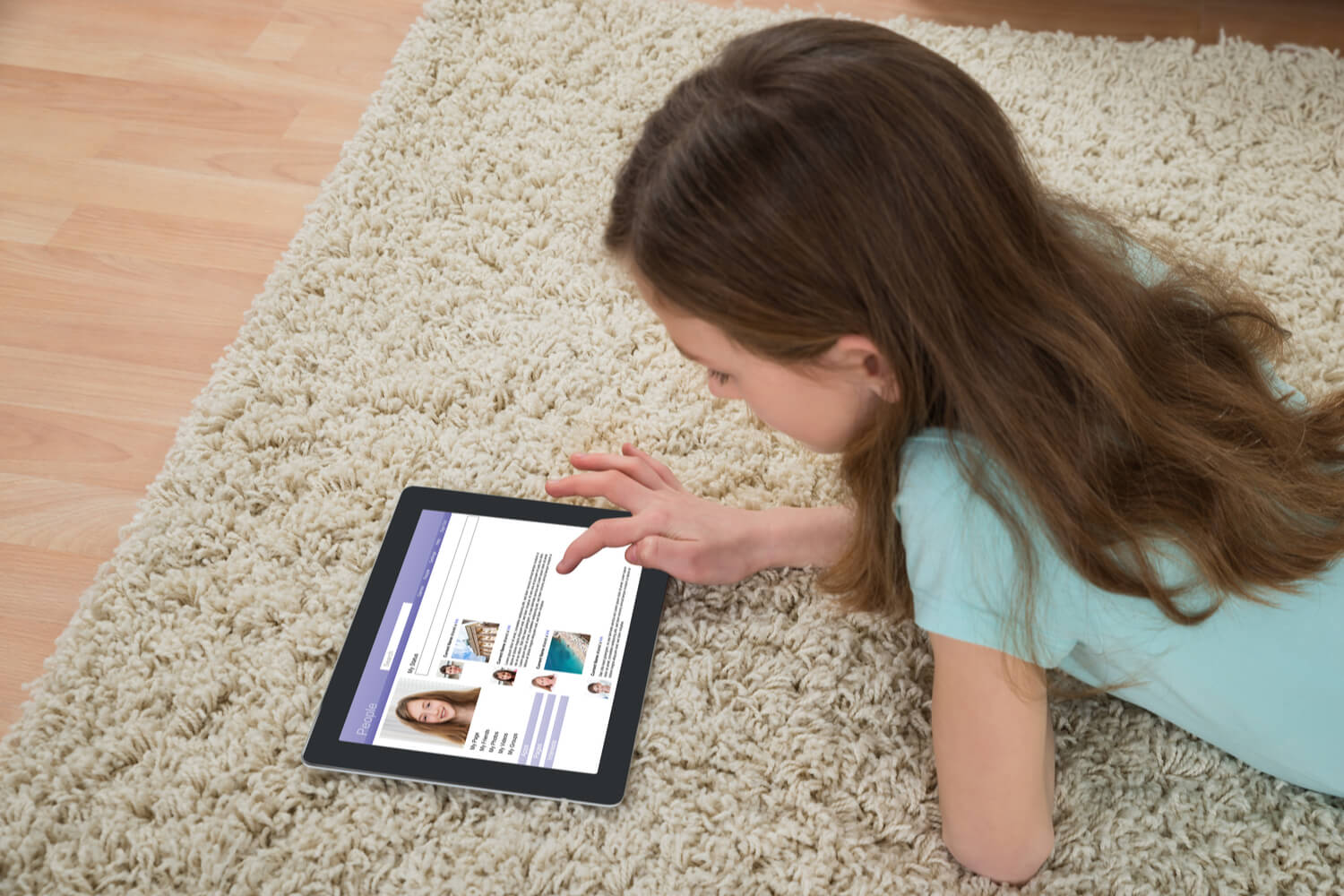 Why?
Everyone is on social media and one day your child will be too. When they are small sometimes they might scroll through your social media and end up doing or opening something they are not supposed to.
How?
Set an example by using verified social media applications. When your child starts using social media, no matter even if it's for their project work, teach them everything they need to know. Teach them to block inappropriate content, keep information private and report offensive content so that internet safety is maintained for other kids too.
Internet – Boon or Bane? This debate has been going on for a long time now. The only conclusion that comes out is of it is every coin has two sides so choose yours wisely! So, as a parent, it is your responsibility to guide your kids on choosing the right side and to make sure they are safe on the Internet.
Read Also:
4 Ways to Implement Parental Control in The Smart Home