Pregnancy is the blooming phase of a woman's life where she undergoes a plethora of changes, physical as well as psychological. This is the time when she should sit and pamper her skin with a body scrub, get spas and groom herself well. But, is it safe to use body scrubs during pregnancy?
It is believed that if you dress well and look nice, confidence boosts up and you do feel good from the inside as well. Going to a spa is a great way to rejuvenate your body and mind and your overall appearance.
Though there are many schools of thought which do not advise using any sort of scrubs and chemicals on any part of the body as they are considered harmful for the mother as well as the fetus.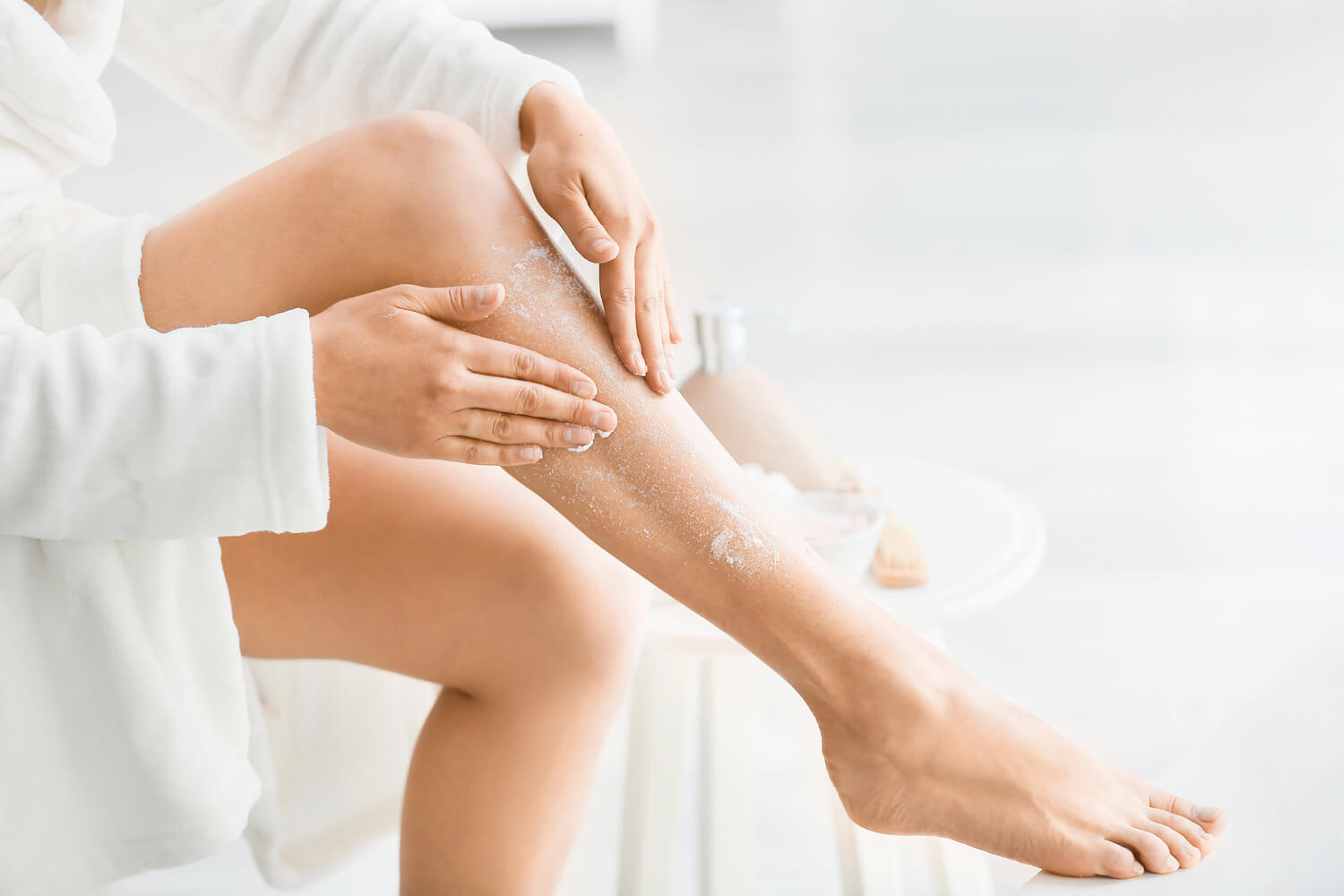 However, after a lot of research and surveys, and discussions with experts it has been found out that it is safe to use body scrubs and there is absolutely no problem as the salt or oils used on the external part of the body do not get absorbed by the skin.
It is of importance to inform the Esthetician that you are pregnant prior to taking the session so that they can rub in a smooth and gentle manner and make it comfortable for you.
Let us have a look and understand what the function of a body scrub is, how safe it is to be used during pregnancy, etc.
In This Article
How Does a Body Scrub Work?
The skin starts to look dull and dark as the dead cells envelop the skin during pregnancy. The application of body scrubs helps to eliminate this layer and enhance the skin resulting in soft supple and radiant skin. Using the body scrubs sometimes does no harm and helps in minimizing the dark patches.
The process of exfoliation also ensures an enhanced blood supply that makes the moisture permeate and offers adequate nourishment to the skin. A slightly rough product like sea salts or sugar is combined with aromatic oils that are rubbed in a rigorous manner all over the body. It is thereafter rinsed and this hydrates and moisturizes the skin.
Is it Safe to Use a Body Scrub During Pregnancy?
It is the expert's opinion that body scrubs are completely safe to be used during the phase of pregnancy. One can use any type of body scrubs that have sugar, or sea salt, as a base since they do not pose any harm to the baby.
The skin does not absorb either of these and so there are no threats whatsoever. In case the skin is sensitive, one must be careful to use salt-based scrubs, as these can lead to a breakdown of the minor blood vessels.
It is important to inform the massage therapists of the condition while taking a slot so that they can take precautions. It is also seen that since the first trimester of the pregnancy is very critical many clinics and spa centers refuse there are more chances to have miscarriages at this time.
Benefits of Using a Body Scrub During Pregnancy
Over the years, having massage therapy has been considered beneficial as it helps in healing and even enhancing one's health and minimizing stress levels.
1. Reduced Stress and Anxiety Levels
Studies indicate that body scrubbing during pregnancy helps in alleviating stress levels, which also reduces the chances of depression. It eases the muscle or joint pain and even rejuvenates the skin, leaving it soft, supple, and radiant.
2. It Helps in Reducing Swelling
It is normal to experience swelling during pregnancy as there is more pressure applied on the important blood vessels and it even ends up reducing the blood flow. So, using a body scrub and massage helps to cut down the accumulation of fluids.
3. Hormone Regulation
Good skin alleviates the mood and massage with oils as it increases the secretion of what is called the "happy hormones". This can also lead to fewer complications later at the time of childbirth.
Constituents of a Good Body Scrub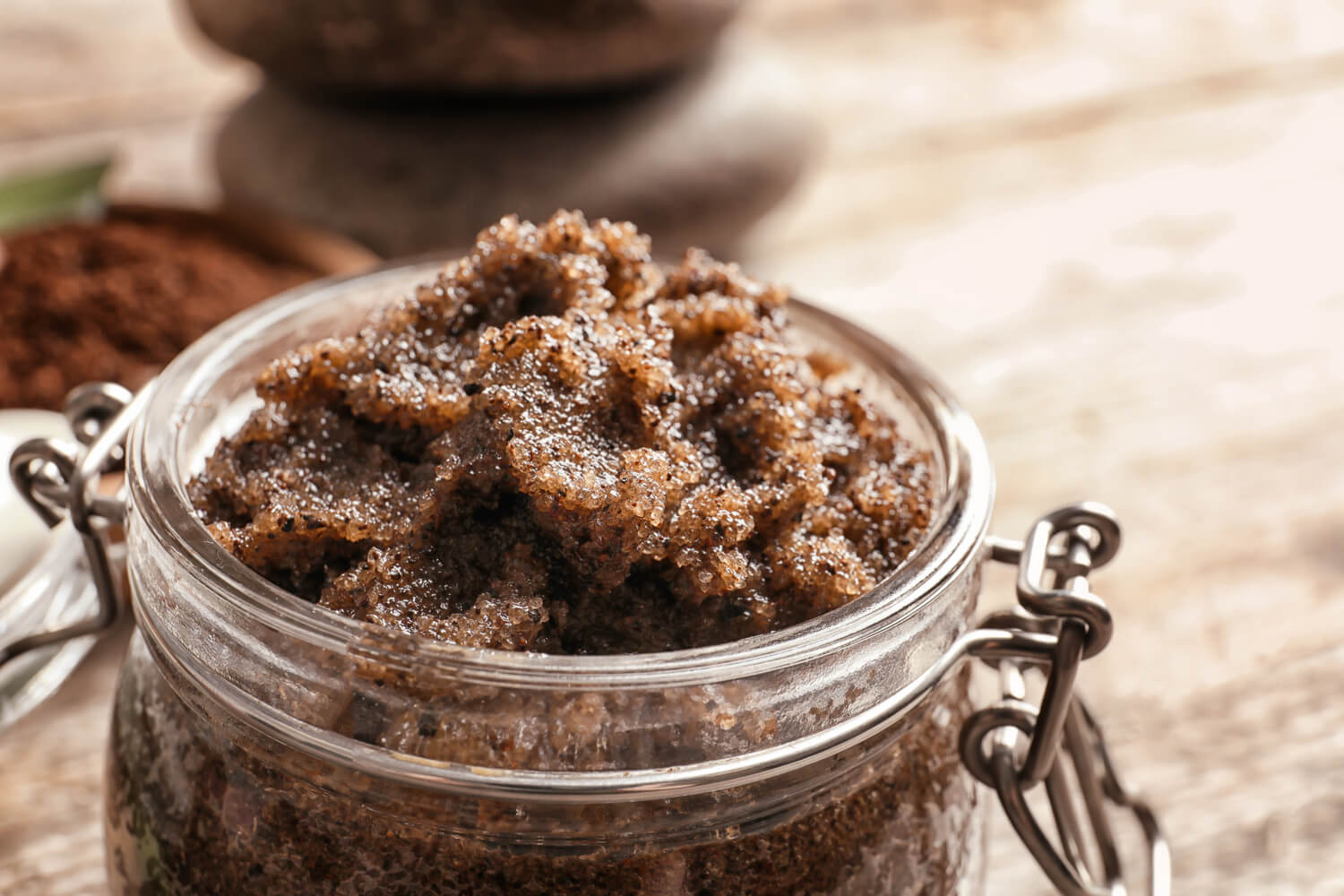 A perfect body scrub is not only a good exfoliator, but it should have some added benefits. It should offer a revitalizing experience by using vital oils and aromas. Any scrub cannot be considered good enough until it contains all the important elements.
Some of the significant constituents of a good body scrub are listed as below:
1. It Should Have an Exfoliant
Harsh substances like jojoba beads, sugar crystals, sea salt, apricot kernels or coffee grounds are the base for an exfoliant. These help to get rid of the dead skin cells and let the fresh and new cells appear from beneath.
2. Aroma
Vital oils must be used to offer revitalizing fragrance within the body scrub. The price of the body scrubs differs depending on the oil used in them.
3. Oil is a Must
Oils are used to keep the body scrubs intact and all expensive body scrubs attribute their high price to the expensive oils like almonds, walnut, or macadamia.
Things to Avoid While Using Body Scrubs During Pregnancy
Body scrubbing leads to healthy skin and makes one feel good about themselves. Yet one must be cautious as well. It is of utmost importance to inform the spa people about your pregnancy and any other concerns so that required steps can be taken.
Apart from that, the experts advise to be vigilant and suggest avoiding:
Application of Scrubs That Have Aromatherapy Oils
Few oils can have an adverse effect that can trigger uterine cramps. It is advised to not use thyme, basil, or oregano oil-based body scrubs.
Avoid Touching Pressure Points
There are few places or points like the ankles and the wrists that trigger cramps, convulsions, etc. So, these are the places that should be handled gently while scrubbing and massaging.
6 Tips on How to Use a Body Scrub While Pregnant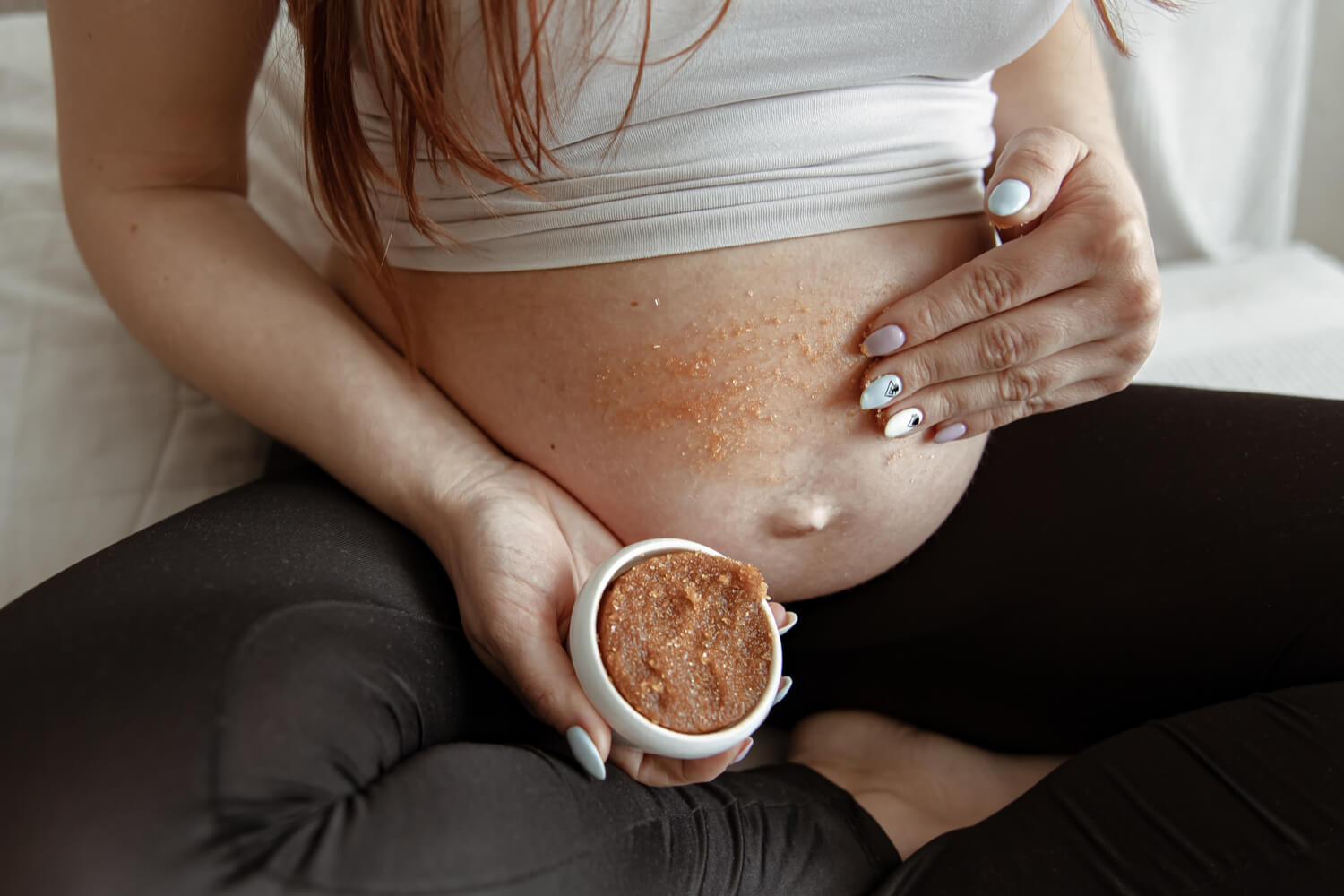 It has been proved that the application of body scrubs is completely safe to be used during pregnancy. Body scrubs no doubt help in offering a new life to the skin and to the pregnant woman as well.
There are many benefits of using a body scrub, yet there are certain points to be considered while using body scrubs during pregnancy:
1. Always Do Your Research Before Buying a Scrub
In case the body scrub has harmful ingredients like harsh chemicals that might penetrate in the skin leading to serious problems later, so it is advised to always check the sticker and do research before picking it up.
2. Opt for a Homemade Scrub
Pregnancy is a time when the skin of the pregnant woman becomes sensitive, so it is best to use natural and organic products that are safe with no side effects. Therefore, it is advisable to use homemade scrubs that have no risks associated with them.
3. Massage Gently
It is important to massage the body scrub in a tender and gentle manner. The scrubs are made of small granules which can react on the delicate skin if you rub it in a harsh manner. Always remember that body scrubs enhance the beauty and offer charm to the skin and not red and blue bruises.
4. Pick One Made From Gentle Materials
Always opt for body scrubs that have gentle exfoliating materials like jojoba beads or coffee seeds etc to rejuvenate the skin.
 5. Avoid One Containing Essential Oils
Avoid using body scrubs that contain essential oils that encourage menstrual flow. This can cause ill effects on your pregnancy.
 6. Avoid One With Oils That Cause Skin Irritation
Never use scrubs that contain oils that can hamper the skin. The scrubs that have basil, almond, pine, fennel, clove oils can cause irritation to the skin. If at all one feels the need to use them, it is best to consult a medical practitioner first.
Having a good scrub reduces the pregnancy melancholy and makes one feel positive and confident. It is however best to use natural products that are safe. Any mess on this part could be harmful to the fetus.
FAQ's
1. Can Using a Body Scrub in Pregnancy Affect my Unborn Baby?
No it cannot. If the scrub is too harsh it can damage or affect your skin. It has no effect what so ever on your baby.
2. Can I Make a Body Scrub at Home?
Yes you can. In fact these are quite simple to make. Using a home made scrub while pregnant can prevent a number of skin issues too.
3. Can I opt for a Body Scrub With Essential Oils When I am Pregnant?
Yes you may as long as you have used it before and have not experienced any side effects. Pregnancy makes your skin and entire body more sensitive. The essential oils might cause rashes or other skin issues.
4. Can I Use a Body Scrub on my Pregnant Belly?
Yes you can. Ensure it is not too coarse or rough. Your skin is very sensitive during pregnancy and a harsh scrub might do you more harm than good.
Read Also: Are Chemical Peels Safe During Pregnancy?