Searching a name for your baby is very important as this is the first gift you will be giving your baby. A lot of people believe that a name plays an important role in the future success of their baby so it ought to be perfect. An ideal name should have a meaning that reflects the personality of your baby. So here we bring to you 50 names for your rainbow baby that will help you select one for your precious little one who has brought in so much hope and happiness in your lives.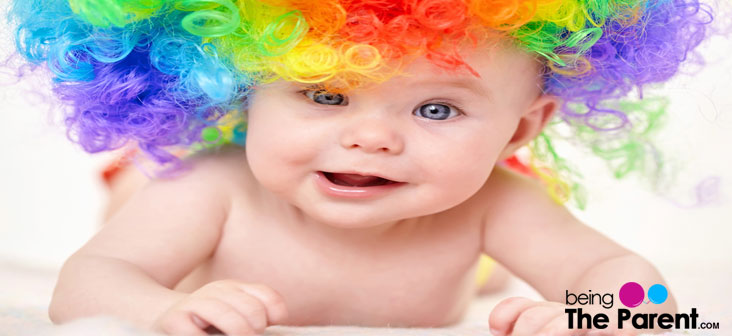 Who Is A Rainbow Baby?
50 Beautiful Names For Your Rainbow Baby
Rainbow Baby Girl Names
Rainbow Baby Boy Names
Who Is A Rainbow Baby?
A rainbow baby is one that is born after losing the previous one either to abortion, stillbirth or miscarriage; in other words, a miracle after a storm. Losing a child for whatever reason is a matter of intense grief for the parents and thus when they conceive once again just after a loss, it symbolizes joy and hope. So, parents are very careful to choose names that honor ones that are no longer with them yet are firmly instilled in the hearts. In fact, unlike in earlier times, today more and more parents come out in the open discussing their heartbreaking stories in social networks. Many are opting for rainbow-themed baby announcements and baby showers.
50 Beautiful Names For Your Rainbow Baby
When the baby is so precious, so must be the names. Let's look at some of the names that have topped the list among the rainbow babies. Rainbow signifies hope, but it also means a miracle. So parents wish to choose names that bring out their feelings very strongly. Some look for names that signify hope and life while others look for names that mean miracle. And parents are very careful to research and select unique names that are meaningful as well. And, in this area, the choice cuts across regions and religions. If it can bring out our feelings, then THIS IS IT.
Rainbow Baby Girl Names
Priya : A popular Sanskrit name in India, which means "beloved"
Amy : It is a French name which again means "beloved or dearly loved" and is so apt for your rainbow baby girl
Aimee: Another French name which denotes that your child is "beloved" to you
Nadia: A name such as this symbolizes hope/hopeful
Angela:A self-explanatory name that means "an angel"
Mia: This means "a child much wished for"
Nina: A common name with a profound meaning "priceless"
Pearl:If your child is precious, she must be named after the gem that is equally precious too
Helena:A name that denotes "bright light", just like what your child brought into your life
Avita:Meaning "life", exactly what your child is for you
Nia:Meaning "firm resolve"; Doesn't this reflect your current state of mind?
Iris: This means the "Iris flower" in English but in Greek means a rainbow and your child is both—a flower and a rainbow
Mireya: It is a Spanish name for your baby girl which means "miracle"
Amari: This name has a Sanskrit and Africa Yoruban origin and means "strength"
Nyasa: With your rainbow baby girl you start a new chapter in your life so this Greek origin name for your girl is so apt and it means "new beginning"
Sachi: The Japanese version of this name means "child of bliss" and perfectly resonates what you little girl means to you
Harika: It is a Turkish name and means "beautiful" and your little girl is indeed a beautiful gift send from heavens
Ayah: Of Arabic origin, this name for your baby girl has a beautiful meaning "miracle" and befits your little one who indeed is a miracle after your loss
Karishma: This popular Indian name also means "miracle" and you little girl is a blessed girl in the family
Marvella: With God's biggest miracle in your arms, its only apt to name your little girl by this French name which means "miracle"
Aksha: Having a baby immediately after a loss is surely a blessing from God so why not give her a name which has the meaning "God's blessing" to keep reminding yourself how precious your little one is
Mehr: It means "A blessing from God", a very befitting name for your little princess
Suma: Meaning "a symbol of love in human form". The simple and perfect name for your baby conceived after a loss
Iva: Meaning "a gift from God" and yes! That's what your precious little one is
Mira: Meaning "wonderful" and that's exactly how you've been feeling from the time you conceived this angel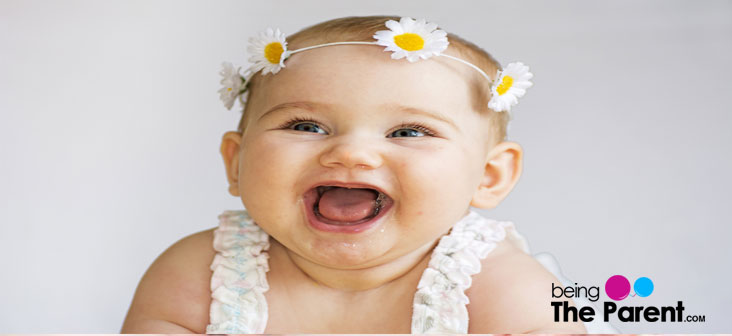 Rainbow Baby Boy Names
Anthony: A common name yet meaningful; one that fits the occasion perfectly. It has the meaning "priceless"
Inaam: An Arabic unisex name which means "gift". It is so apt for your little boy who is god's biggest gift to you after your loss
Theodore: This greek name befits your little boy as it as a beautiful meaning "divine gift"
Benedict: It means "blessings from God" and indeed your son is a blessing from above
Eijaz: This Arabic names means "miracle". A unique name that is a reflection of your thoughts when you heard that you have conceived again
Ravi: An Indian name which has the meaning "sunlight". This is the most common name among Indians but with a very powerful meaning. It symbolizes hope and light
Amal: This beautiful Arabic name is perfect fit for your baby boy as it means "hope" and certainly your little boy brought in hope in your lives since the time you conceived him
Saul: This Hebrew name for your baby boy has the meaning "longed for" and you certainly have longed to have this baby in your arms after your loss
Akanksh: This beautiful and fascinating Indian name for your little boy means "desire". After all you have desired for this baby wholeheartedly
Arman: Another meaningful Indian names that befits your little boy. It has touching meaning as Arman means "Wish; Desire; Hope; Aspiration"
Aas: It means "hope" and why not? Your baby has filled your life with hope of better days ahead after a passing storm
Sheber: This name means "hope". And yes! You are hopeful that this precious child will bring in light into your lives after a dark phase
Lucas: Meaning "one that gives light". This is a name that springs hope
Keshet: It has Hebrew origin and has a beautiful meaning "rainbow" and that is what your son exactly is; someone who has made your life colorful
Navashen: It means "one who brings hope". And Isn't that what your son has filled your life with?
Prateesh: Another Indian name which also means "Hope/expectation"
Bence: This is a Latin name perfect for your baby boy as it means "blessed" and that is how you feel after having your little boy
Baruch: Of Hebrew origin, this name also has the meaning "blessed" and you are blessed to have him in your life
Adom: It is an African name which has the meaning "God's blessing" and your little one is indeed so
Aziz: This Arabic name has the meaning "precious" and that's what your son is to you
Aiko: A very sweet Japanese name with the meaning "beloved child"; Oh yes! He is
Lennan: This name has the meaning "Sweetheart, beloved". The only love of your life that your heart has been longing to hold
Nikko: This Japanese name has the Meaning "Daylight". It also symbolizes hope and brightness
Ethan: It has a beautiful meaning "gift". Yes the best one that you have ever received
Theo: This name means "God-given". God has been kind enough to give you another chance
When you start looking up for names with a specific meaning in mind, the list in cyberspace is endless. Parents today are very particular about the names they choose and the meaning it carries. Every name is a reminder of something significant, whether it is a life event or a struggle. Here's wishing you good luck with your precious little one, the rainbow baby— A harbinger of hope, joy and everything wonderful. Happy parenting. For more baby names click here.