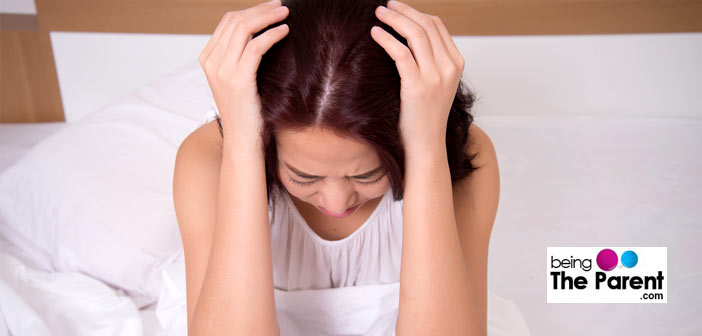 When we talk about stress, just count the number of things stress brings along. Sleepless nights, low patience levels, anger, anguish, either you lose your appetite or tend to overeat, headache, a blocked thought process, depression, or the list goes on. Now that you have a responsibility of nurturing your bundle of joy, you can relate the adversity that can be done in baby's growth and development due to stress. If mothers are exposed to stress, then it affects the development of baby's brain and also baby's memory and learning ability in later life.
Pregnancy Stress and Effect on Baby
A womb is a very busy place. Where earlier doctors used to think that stress has very little or no impact on the development of a fetus, research now has enough proof to claim that babies born to mothers who have been stressed during their pregnancy have been preterm and with low birth weight.
Low birth weight and preterm delivery: This claim is supported by the fact that when stressed, your body releases the stress hormones epinephrine and norepinephrine. These hormones contract the blood vessels that supply blood and oxygen to the developing fetus, thus causing low birth weight and premature delivery
Premature birth: Increased levels of corticotropin-releasing hormone (CRH) are also produced due to high levels of stress and anxiety. CRH regulates the tenure of the pregnancy, and as such can cause premature birth
Miscarriages and Neural disorders: Stress during the first trimester of pregnancy is also known to cause miscarriages and an increased risk of motor disorders. Neural problems may develop if the mother is under stress when the baby's brain is developing, sometime around 19-26 weeks in the pregnancy
What Causes Stress During Pregnancy?
Pregnancy itself is a challenging time which brings out many emotional and physical strains, after all you are creating a new life. But if this anxiety and stress has started to interrupt your daily life and day to day activities, it's time that you take charge and find out a way to deal effectively with it.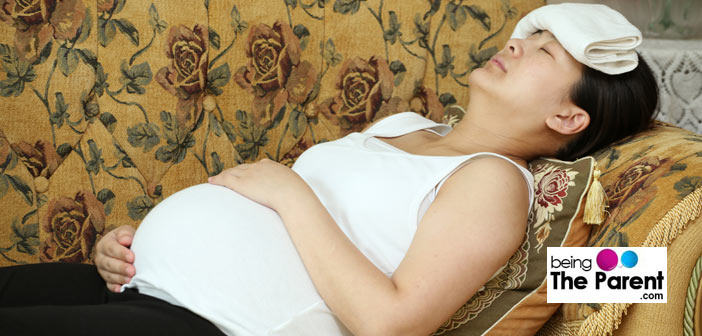 Emotional stress may include:

Thoughts about what kind of parents one would be
The health of unborn baby
Frequent mood swings and irritation
Your relation with your partner changes or the environment around you
Financial concerns
Worry regarding your job, or profile

Physical stress may include:

Fatigue, body pain
Lack of sleep, loss of appetite
Physical changes the body undergoes
Mood swings and irritability
It is better for the expecting mother to throw away the stress and rest as much as she can. During pregnancy, the immune system of the expecting mother is weak and Stress releases stress hormones that weakens the immune system further which can deteriorate mother's health and also affect the baby's growth. Stress can also increase the risk of miscarriage, premature delivery or low birth weight infant.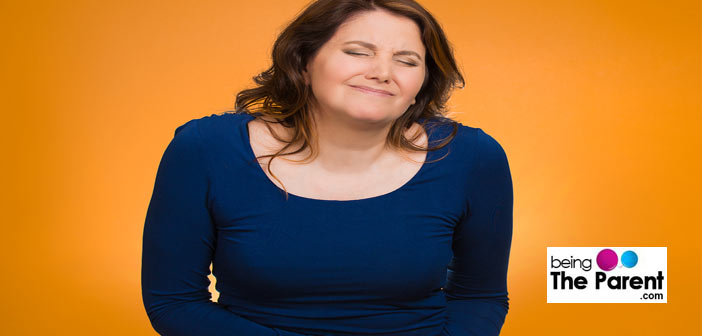 Managing Stress During Pregnancy
Apart from getting regular check ups and monitoring the baby's growth and heartbeat, it is important that you are leading a stress free life. Now, if this seems unlikely, make sure that you deal with all that life is throwing at you at this time effectively – because now it's not only about you but
Discuss your worries and stress with your partner. Be more expressive and let your close ones know about your likes and dislikes. Bottling feelings will only make the matters worse
Accepting help from your partner, other family members, friends and colleagues is one of the first things you should do when you are pregnant. There is no need to be a super hero all the time. A little help does no harm
Try to involve in things that give you happiness and makes you forget all the stress. Read books, watch TV, listen to soothing songs or talk to your family and friends
Rest as much as you can. Ask your near and dear ones to help you in winding up your work. Do not take too much of work stress. If you are a working woman then take short breaks after frequent interval and rest. Do not assign yourself to any new projects and neither commit yourself to a performance packed year. Stress of any kind is dangerous
Sleep properly, as your body needs lots of rest as it is working overtime to nourish the unborn baby. Use pillows to get comfortable position and body massage before sleeping. Make sure you get undisturbed sleep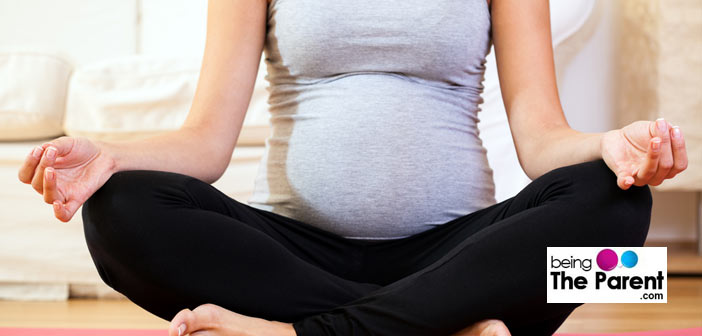 After consulting your doctor, try light exercises or yoga as it can help you in releasing your stress. Walking, swimming etc can be continued till the last trimester, unless advised by the doctor
Pamper yourself as much as you can. Go for manicure, pedicure, body massage, hair spa or any such activities that makes you relaxed and beautiful
Breathing exercise can calm you down when you are in stress, and also meditation and pristine ambiance can create a relaxing atmosphere. Antenatal classes also help as they can help you get in touch with other moms who are in the same stage
Eat healthy and avoid alcohol or any product that is harmful for you and your baby
Stress can also lead to long term problems like blood pressure, anxiety or depression. So fight away your stress for your baby's sake and enjoy every moment of this wonderful journey of pregnancy. Have a positive approach towards life and remove all the negative thoughts that scare you. Always stay happy and keep yourself engaged in things that gives you immense joy and delight.