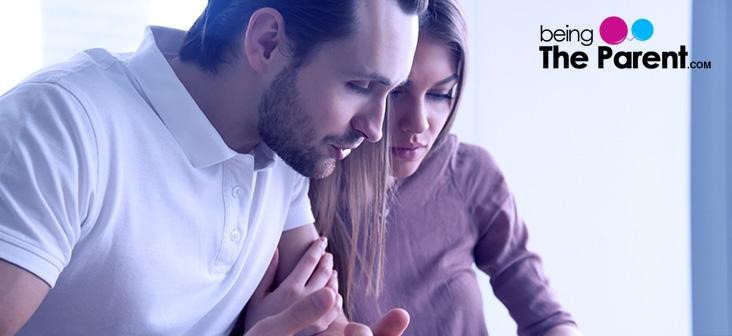 In today's busy age and time, married couples have a lot of thinking to do before deciding upon having a child. Taking the plunge must be a carefully thought-out decision by both husband and wife, and requires total commitment.
Here are some things couples need to consider before deciding on getting pregnant:
Establish your career: Having a baby is a full-time job and involves taking care of the baby for at least 6 months to a year. It is therefore imperative that you have reached certain professional milestones first and are set enough to be able to take advantage of maternity leave as well as cope with reduced joint incomes and increasing expenses in a way as not to affect your career. Other things can be managed with time.
Read books about the parenting experience: Being a first-time parent brings with it innumerable questions and doubts that fill one with anxiety over the days to follow. One can start by reading books about the parenting experience that will help understand the physical and mental changes that parents go through and help in being mentally prepared to go the whole distance.
Limit drinking and smoking: Remember, while you are bringing a new life into the world, ensuring his/her health is of foremost importance. Anything that can harm the baby's health is a strict no-no. Smoking is best avoided as is drinking and isn't something that will happen overnight. Start reducing alcohol and smoking, and gradually cut it to the lowest possible. Moms-to-be should strictly avoid alcohol and smoking completely as they have two lives to take care of now.

Go to the movies: Catching up on those latest blockbusters you've not been able to is a good idea before you get pregnant as you will have to forego going to the movies once you get into the latter stages of pregnancy up to the time when the child is of manageable age. Even then your choice of movies will considerably undergo a forced change.

Travel: Taking some time off work to travel to places you've been wanting to visit for a while should be on your to-do list. It will not only help reduce stress but also help you mentally relax to be able to focus on the days ahead. Travelling during pregnancy will be severely limited, difficult, and is not recommended unless essential. Travelling with a newborn comes with its own set of challenges and it will be a while before you get to travel to that offbeat destination you've been thinking of for a while
Pop a prenatal supplement: Along with taking care of your health, visit a doctor and seek advice on the vitamins you might consider taking. It is generally recommended to have vitamins with folic acid. This is important for a healthy pregnancy. Having sufficient calcium and iron helps in ensuring strong bones and helps prevent anaemia which can increase chances of miscarriages

Do something adventurous: Ever considered indulging in adventurous activities after reading of things your friends partook in? Go ahead and steep yourself into doing something you've avoided so far or haven't had time for. Love camp trails, hiking, sky diving or bungee jumping? Or maybe that hot air balloon ride you've read or an eco-beach group tour. Do yourself a favor and book one right away.
Save money: Having a baby is an expensive affair. Not only will your expenses considerably increase post the baby's birth, but they will increase during the pregnancy itself. Start stocking up as early as possible, however small, save up a contingency fund towards those diapers and medicines that will soon follow.
Deal with where you want to live: Is your place big enough to accommodate the young one? If you just have enough room for the two of you, you might consider moving to a slightly bigger nest. Moving in closer to a parent or another relative is a big plus. If at all you need to move, consider it well before you get pregnant; no one wants to move midway or just post pregnancy.
Consult your doctor: Go in for those check-ups and seek professional help in what you need to do to ensure you are in the prime of health towards planning a baby. Whether its diet or lifestyle changes, it's imperative to start early and maintain that disciplined regime.Also check for any existing medications you should change or discontinue and others you may need to start and when.
Go back to your roots: Your roots don't have to do with just where you're from or your culture and traditions or religion but instead with your state of mind that you were born with; a state of being that always exists within you; the feeling of being at ease that allows you to be happy and contented and experience everything life offers.
Create and follow an exercise program: Start a fitness plan and stick to it, if exercise hasn't been regular for you, start with small walks and slowly add more activities to your daily routine. An exercise routine comprising thirty minutes of moderate exercise 4-5 days a week is healthy and will reward you with a pregnancy fit physique.
Stop buying clothes: Overindulging in shopping before you plan on that pregnancy might be a bad idea. Pregnancy brings with it lots of physical changes to your body over those nine months of pregnancy as well as post pregnancy changes to your physical self. Those clothes you have now might also take some effort getting back into post pregnancy.