Nine months is a lot of time when you can taste various seasonal fruits. During pregnancy, you will crave different food items. Fruits and veggies are of course the best items that you need to include in your pregnancy diet on a daily basis. Custard apple is one such lovely and delicious seasonal fruit that is ideal to have during this period. find out everything about custard apples during pregnancy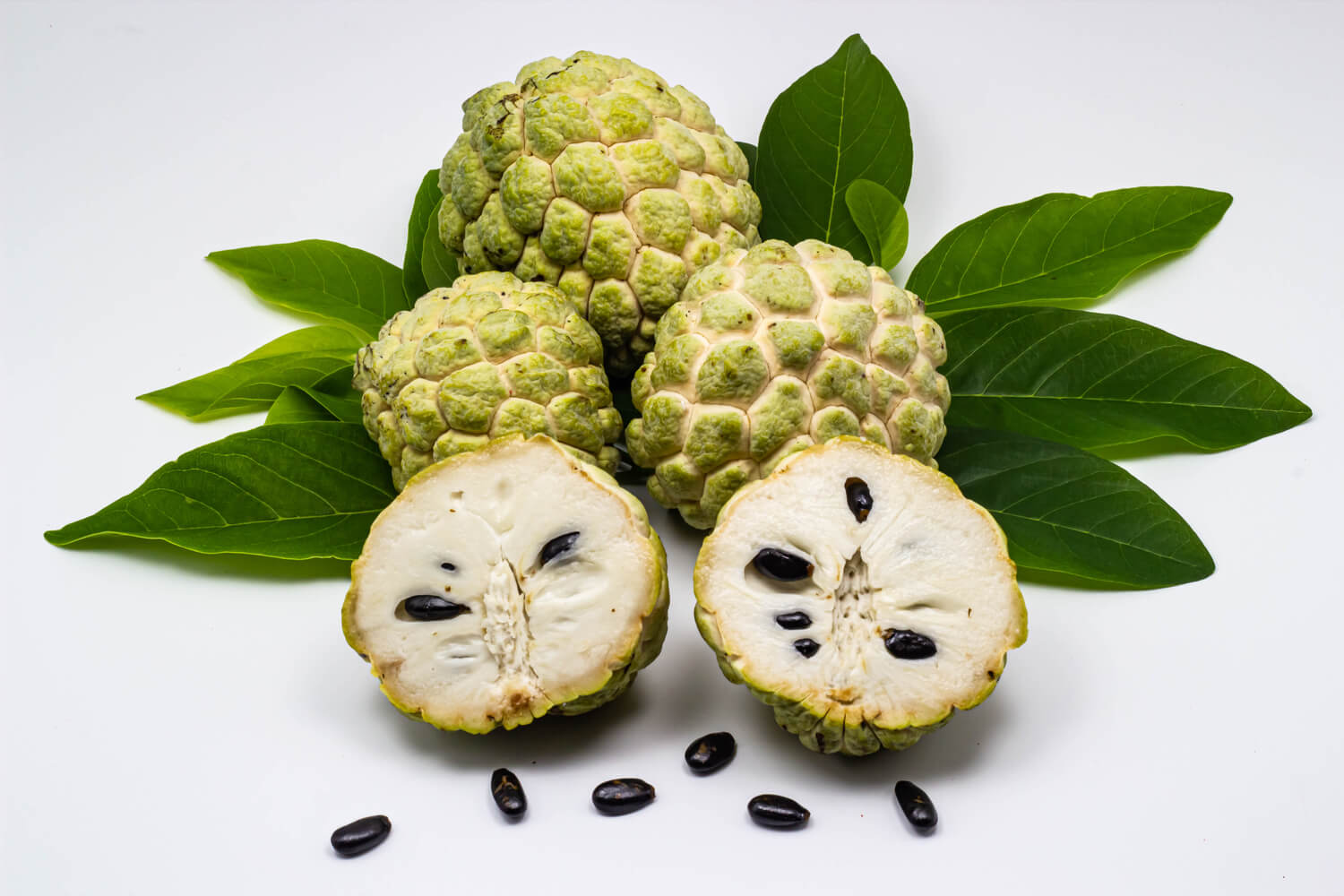 In This Article
Is it Safe to Consume Custard Apple During Pregnancy?
This fruit originated in South America. It is also known by various other names like Sitaphal, Sharifa, and sugar apple. Custard apples have been found to be extremely nutritious for both the unborn baby as well as the mother-to-be. The fruit is sweet, delicious, and absolutely safe to consume during your pregnancy.
14 Incredible Benefits of Eating Custard Apple During Pregnancy
Custard apples carry heaps of health benefits. It is loaded with vitamins and minerals that help with the healthy progression of the pregnancy. Following are 14 amazing benefits of eating custard apples during pregnancy.
1. Lowers Labor Pain, Agony During Delivery
It has been found that custard apple is quite effective in reducing labor pain. This fruit has also been found to lower the risks associated with miscarriage.
2. Averts Constipation Issues
Custard apple is loaded with fiber that helps to normalize bowel movements and reduces the constipation issues that pregnant women commonly face during this period.
3. Helps to Lower Morning Sickness Symptoms
Packed with vitamin B6, this delicious fruit is ideal to avoid symptoms of nausea and morning sickness that is one of the most common woes of pregnant women. Vitamin B6 is found to be excellent in averting nausea.
4. Helps to Detoxify the Body
Since custard apples have wonderful anti-oxidant properties, this fruit is helpful to cleanse your body of toxins present in your system. This lovely fruit has also been found to be quite effective in dealing with mood swings and also numbness that are other common woes of pregnant women.
5. Loaded with all Essential Vitamins
Custard apples are found to be packed with all vital essential vitamins in desired quantities like Vitamin C and Vitamin A. Both these vitamins play an important role in proper fetal development and growth.
Daily consumption of this fruit aids the healthy development of fetal nerves, immune systems, and the brain. Vitamin A is also excellent for building good eyesight, hair, and skin. Vitamin C on the other hand helps to combat free radicals present in your system.
6. Helps to Cure Dysentery and Diarrhea
This wonderful fruit is an excellent cooling agent and has wonderful expectorant properties. It is a natural cure for diarrhea and dysentery.
7. Provides Relief from Tooth Pain
Pregnant women face all kinds of dental issues during their pregnancy phases like gum inflammation or toothache. It has been proven that custard apples help to provide significant relief from these dental issues.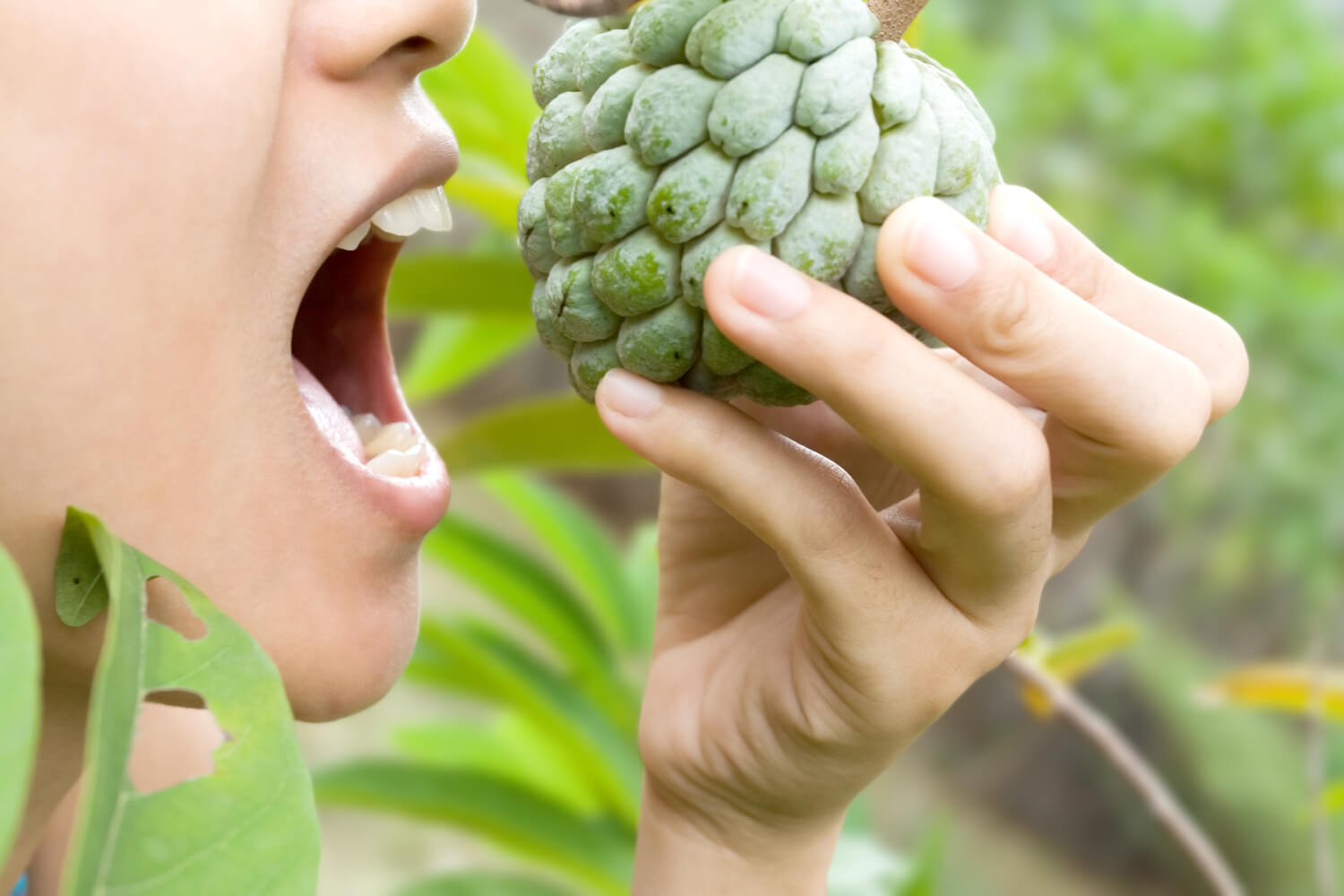 8. Excellent Skin Benefits
The juicy flesh of this fruit is ideal to cure various kinds of infections of the skin especially abscesses and ulcers. For this you are required to prepare a pulpy paste of the flesh of the fruit and locally apply this twice daily on the infected area.
9. Provides Your Muscles with the Much Needed Relaxation
Magnesium is one important element that is absolutely vital during pregnancy as it is found to avert cardiac issues and is also ideal in helping your muscles to relax. And custard apple contains a sufficient amount of magnesium.
10. Lower the Chance of Premature Delivery
Custard apple is loaded with copper. The daily requirement of copper in a pregnant woman is approximately 100 mg. Copper is known to improve hemoglobin levels and thus prevent premature labor. Moreover, it also helps in the healthy development of fetus skin, muscles, and blood vessels.
11.Helps to Enhance Energy Level
During pregnancy, women become more tired, faster. Consuming foods that contain a large number of calories will help to boost your energy level. One of the fruits that provide those energy spikes is the custard apple.
12. Healthy Weight Gain
Being underweight can cause as many issues during pregnancy as being overweight. Custard apples are high in calories and neural sugar. Thus, it will help in healthy weight gain.
13. Regulate Blood Pressure
Blood pressure tends to vary during pregnancy. The potassium and magnesium in custard apples are important for regulating blood pressure. These elements promote the dilation of blood vessels, which in turn helps lower blood pressure. High blood pressure may increase your pregnancy complications.
14. Enhance Immunity
Pregnancy is one of those times when immunity is compromised. That is why expecting mothers are susceptible to infections. Similar to other tropical fruits, custard apples are rich in vitamin C, a nutrient that supports immunity by fighting infections and disease.
Side Effects of Custard Apple During Pregnancy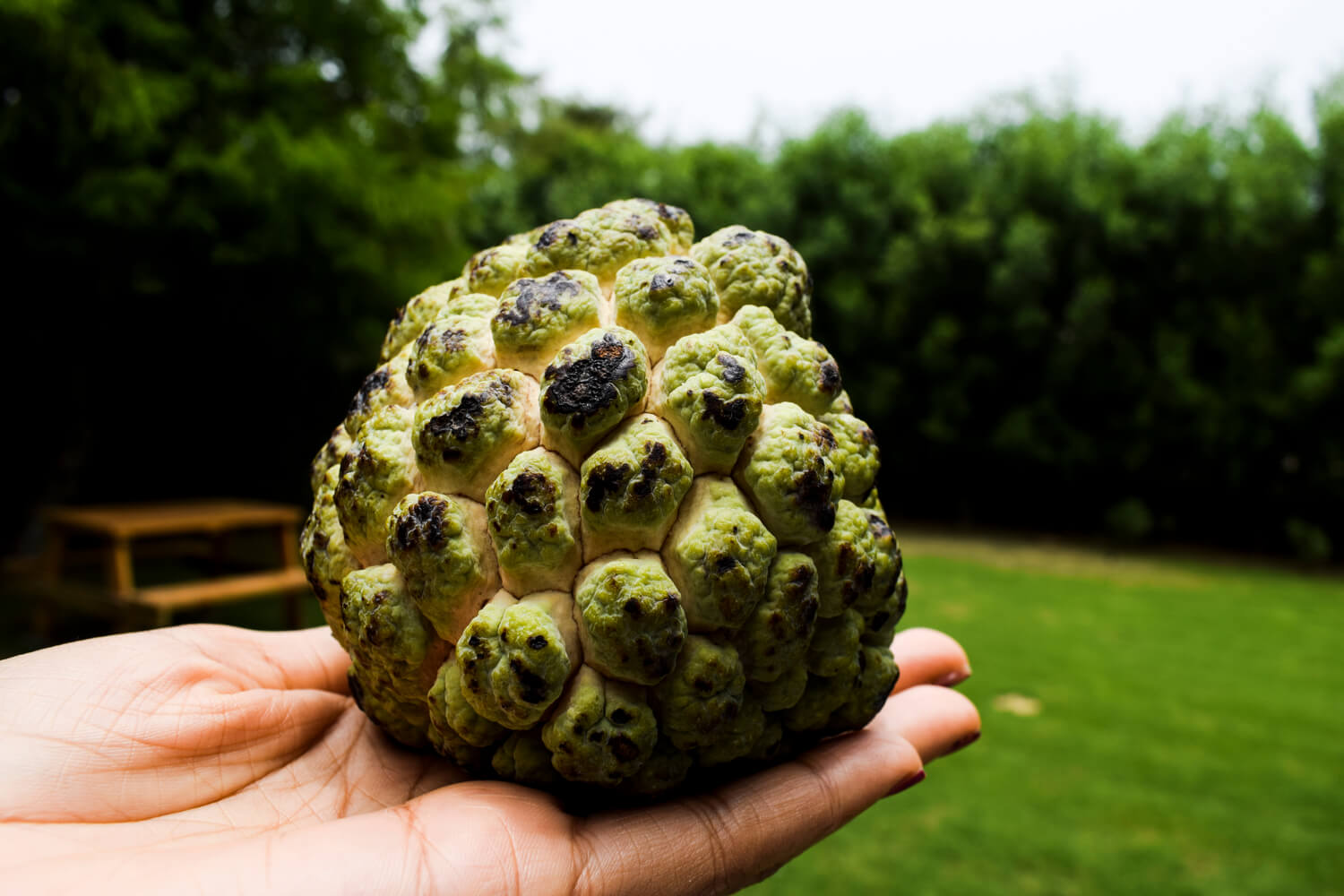 Even though this lovely fruit is a perfect pick to add to your daily diet during the pregnancy period, there are some simple precautions that need to be kept in mind:
Never eat seeds of the fruit as it can cause unwanted issues and even harm you and your baby.
As this fruit has a very high content of sugar level, you need to steer clear of this fruit if you are suffering from gestational diabetes.
If you consume unripe custard apples, there is a chance that your stomach can get irritated and trigger some kind of digestion issues. So you should eat only a fully ripe, soft, and plump custard apple.
Make sure you consult your doctor before you start eating them during the pregnancy phase.
How to Eat This Fruit?
If you know these simple techniques, having custard apples becomes very easy.
First, cut or pull the fruit apart in half.
Scoop all the flesh out with the aid of a spoon.
Avoid the seeds and enjoy the delicious and succulent fruit.
You can prepare a fresh smoothie with the flesh of a custard apple or even eat it with ice cream.
You could also try adding a dash of lime juice to this pulp for a wonderfully different flavor.
Custard Apple Recipes for Pregnant Women
Try out these yummy custard apple recipes to appease your hunger pangs during pregnancy:
1. Custard Apple Phirni
The combination of the fruity and milky flavor of this dessert will be very appealing for pregnant women. Milk thickened with rice flour and custard apple pulp is added to it. The key is to get the desired consistency after chilling it in the refrigerator.
2. Custard Apple Pudding
This yummy dish is made with milk, milkmaid, and custard apple. It is easy to cook. This creamy Sitaphal pudding will surely melt in your mouth.
3. Custard Apple Milk Shake
This is a tasty health drink as it carries the goodness of sitaphal and milk. The custard apple shake is a healthy way to quench the thirst and curb the hunger pangs during pregnancy.
You can happily eat fresh and ripe custard apples during pregnancy as they are not only tasty but also healthy. If you crave something sweet, you can easily replace a dessert for this fruit and reap the maximum benefit of this fruit. However, like everything, moderation is the key here in order to avoid any side effects.
FAQ's
1. Can I Eat Custard Apple Leaves When Pregnant?
Yes, you can boil the leaves and consume them. It can help in keeping your sugar levels low. This can benefit women suffering from gestational diabetes.
2. Can Custard Apple Help With my Constipation During Pregnancy?
Custard apples are rich in fiber. They also have laxative qualities. They can help relieve constipation that is a common phenomenon in pregnancy.
3. Can Custard Apples Improve Heart Health?
Yes custard apple leaves are high in potassium and magnesium. Boil the leaves in half a cup of water and have the whole mixture. It can relax the heart muscles.
4. Can Custard Apple Cause Miscarriages?
Custard apple leaves and the fruit won't cause a miscarriage. The seeds are poisonous on the other hand. The toxins in the seeds can result in miscarriage if ingested.