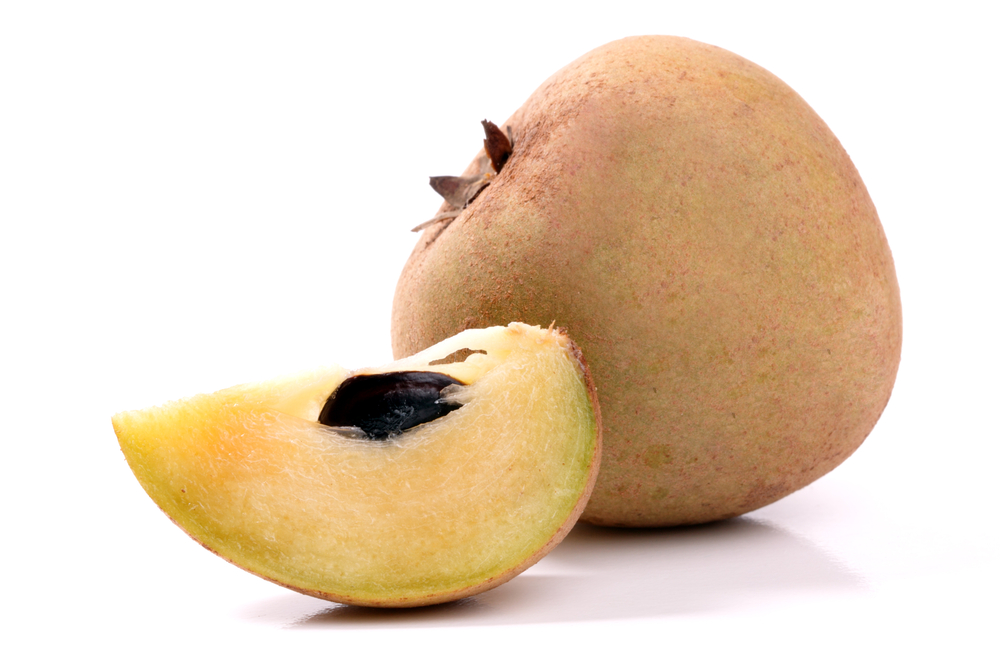 Since pregnancy is a very delicate and important phase of a woman's life, the mother-to-be needs to be nurtured and fed well. It has been seen that in spite of this, most of the women don't get an adequate amount of fruits and vegetables. The intake of a good amount of fruits and vegetables is significant for a smooth and healthy pregnancy. Eating healthy throughout pregnancy assures far-reaching benefits for both the mother and the baby. Sapota, also referred to as Sapodilla or Chiku, is basically a tropical fruit found in the United States of America but even found in India as well as Mexico. It is a great choice for pregnant women as it has umpteen health benefits and thus should make it to the list of a healthy and balanced diet. Before introducing the same to one's diet schedule, it would be vital to know its nutritional value, the chances of its safety of consumption sapota during pregnancy, health benefits, side benefits, etc.
What Is Sapota Fruit?
What Is The Nutritional Value Of Sapota?
Is It Safe To Eat Sapota During Pregnancy?
How Much Amount Can Sapota Eat in a Day During Pregnancy?
How to Select Sapota
12 Amazing health benefits of eating Sapota in Pregnancy
Side Effects Of Sapota During pregnancy

What Is Sapota Fruit?
Sapota, which is also known as Sapodilla or Chiku, is a common and tropical fruit that is very delectable and sweet in taste. It has a soft pulp, which is made with fructose as well as sucrose. This fruit is rich in calorific content and is loaded with many health benefits for skin, health, and hair. The fruit is round in shape and weighs about 150 grams. The pulp is really soft and easy to digest and also has a sweet and crispy flavor. The presence of sucrose and fructose offers it the sweet taste that refreshes one instantly. Can you eat sapota during pregnancy?

What Is The Nutritional Value Of Sapota?
The sapota fruit is enriched with many nutrients like vitamins, calcium, magnesium, phosphorus, carbohydrates, copper, flavonoids, vegetable proteins, iron, selenium, and zinc. It holds a significant amount of water as well. This sapota during pregnancy is ideal for pregnant mothers and also for the developing fetus. It is low in fat content and has zero cholesterol as well. It even has niacin, riboflavin, thiamine, etc..

Is It Safe To Eat Sapota During Pregnancy?
As this fruit is enriched with electrolytes, vitamins, and carbohydrates, it is ideal for the mothers who need to lactate. The sapota during pregnancy also helps in reducing morning sickness and dizziness as well. Due to the production of collagen, stomach disorders are also in control.

How Much Amount Can Sapota Eat in a Day During Pregnancy?
Anything eating in moderation is the key thing for good health, not only in your pregnant time but also regular period as well. The amount that you can be eating sapota during pregnancy will depend on the weight and age of it. However, it would be best if you asked your health care practitioner regarding your diet plan, especially when you are in pregnant time. For the benefits of this fruit to be felt, a ballpark amount of it is 100-120 grams a day should consume.

How to Select Sapota
From all the fruits you want to take the best from their nutrition is to consume them freshly. It means that you should store Sapotas only of three to four days for maximum. Otherwise, you can buy little unripe Chiku fruits and eat them when they ripe. Check the fruit have a surface smooth and is soft slightly when you press it, then more it is ready to eat it. Do not take the fruits that have broken skin or wrinkles.
You can store Chikoo fruit at room temperature for a few days, but you also store this in the refrigerator for up to a week. Store this fruit in a cool and dry place that is away from the sunlight.

12 Amazing health benefits of eating Sapota in Pregnancy
The sapota during pregnancy helps in the overall growth and development of the body as it is enriched with nutrients. It is also soft and fleshy. It has an array of nutritional benefits that are good for the mother as well as the baby. Chikoo is loaded with vitamin A, carbohydrates, and energy. It is rich in protein and helps with the overall development of the fetus.
Some of the health benefits by the consumption of sapota during pregnancy are given as under:
Has Antiviral and Antibacterial Properties: 

Sapota has strong antiviral and antibacterial properties. It also has anti-parasitic property. Therefore, it helps to prevent microbes from entering the body to some extent. It is good for fighting common infections during pregnancy.

Boosts Immunity:

 The vitamin C present in the fruit helps in building a stronger immune system helping the pregnant mothers not to get affected by different diseases.

Combats Constipation

: It has a rich fiber content that helps with constipation and hemorrhoid issues. Fibers also shield the outer membrane of the colon from carcinogenic toxins.

Anti-Diarrheal Property:

 Sapota is considered as an anti-diarrheal due to its laxative properties. A concentrate prepared by boiling sapota in water can alleviate diarrhea. It also helps to relieve piles and dysentery.

Alleviate Nausea:

 The vitamin B present in the fruit helps to minimize nausea.

Prevents Anemia:

 Due to high iron content, there is more production of more red blood cells that can help in the prevention of anemia.

Boosts Energy:

 Sapota is a good source of glucose. Pregnancy is a phase when the energy drains out, and consumption of sapota helps in taking in carbohydrates that help with boosting the energy levels. Sapodilla is a high-calorie fruit. Each 100gm of sapota accounts for 83Kca

Alleviates Pulmonary Issues:

 Cold, chest congestion and cough are the symptoms that the pregnant women are more susceptible to, and the consumption of sapota fruit helps in removing the phlegm and the mucus from the nasal tract.

Good For Gestational Diabetes:

 Consumption of Chiku helps to regulate the blood sugar levels. Therefore it is a healthy option for expecting mothers who contract gestational diabetes.

Good For Bones: 

Being rich in

calcium, iron, and phosphorus, sapota fruit helps to strengthen the bones of expecting mothers. Maintaining bone density during pregnancy is important to bring down the risk of osteoporosis in the future.

Reduces Swelling: 

Sapota contains a significant amount of tannin, which is a strong anti-inflammatory agent. This anti-inflammatory property of sapota is highly beneficial to alleviate swelling and pains, which are quite common during pregnancy.

Healthy Skin:

 Vitamin E present in Chiko helps in achieving a healthy and nourished skin which gets disturbed due to hormonal changes. In short, getting a pregnancy glow will be easy if you include sapota in your diet.
Side Effects Of Sapota During pregnancy
The sapota fruit has good nutritional value. However, it even has some side-effects that can't be overlooked. This sapota during pregnancy should be taken in the right quantity as the overdose can lead to negative effects which are given as under:
The overdose of sapodilla can result in an increase in weight.

Indigestion and abdominal pain are also the results of the overeating of sapota.

Consumption of raw sapota can even result in the ulcer, breathing issues, and throat irritation.
Thus, Chiku is one of the ideal fruits that can be given to the mother and the baby as it has a sweet and relishing taste and a great nutritive value as well. It is a healthy option to be given throughout pregnancy due to its high far-reaching benefits. After knowing this, sapodilla should be added to the diet schedule of the mother-to-be but keeping in mind its side-effects.