Being pregnant implies a total revamping of your diet in order to ensure you have a healthy pregnancy and delivery. Ample amounts of fruits and veggies become an absolute must in the diet in order to provide the mom receives all the required quantities of minerals and nutrients from the food she eats. Fresh fruit juices are always an excellent addition to your pregnancy diet, and the next question arises as to which fruit juices are ideal and safe during this period. One such juice that people are apprehensive about drinking during this phase is sugarcane juice during pregnancy. It is a natural fresh juice that is well-liked by people all over Latin America and Southeast Asia.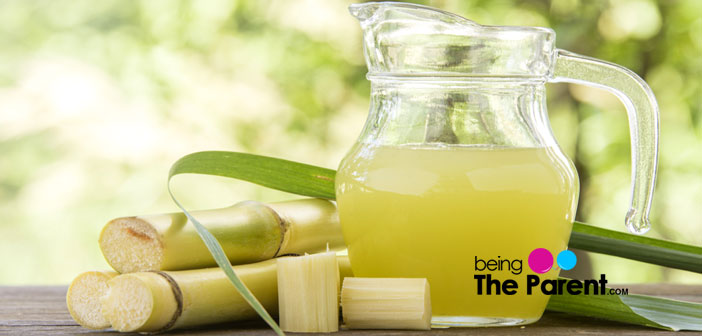 What Is Sugarcane?
How Can You Prepare Sugarcane Juice?
Is It Safe Sugarcane Juice During Pregnancy?
How much should drink it per day during pregnancy?
What Are The Benefits Of Sugarcane Juice During Pregnancy?
Precautions With Sugarcane Juice for Pregnant women

What Is Sugarcane?
Sugarcane belongs to the species of perennial and a tallgrass commonly found in warm climates of Southeast Asia and is utilized for producing sugar. Sugarcane juice made fresh is sweet and is extremely good for health. Sugarcane juice during pregnancy phase (unless you have diabetes – gestational or otherwise) is absolutely safe and is loaded with all kinds of nutrients and vitamins, including B6, B5, B3, B2, A, C, and B1. This wonderful juice also contains traces of magnesium, iron, and calcium.

How Can You Prepare Sugarcane Juice?
Preparing fresh juice from sugar cane is quite easy. All one needs to do is pass the stalk of a sugar cane through a machine that is manually operated to extract its delicious juice. Just strain the juice and enjoy a glass while it is still fresh. It tastes really lip-smacking with a dash of ginger, mint leaves, black salt, and ice cubes.

Is It Safe Sugarcane Juice During Pregnancy?
Yes, sugarcane juice during pregnancy is safe to consume. But, consult your doctor if you have any gestational diabetes, as the risks are usually associated with your glucose tolerance levels also.
If you are going for the packed sugarcane juice to drink, do a quick quality check by the label for ingredients in it, nutritive content, and its life. In the majority of cases, it is always better to consume freshly made sugarcane juice during pregnancy time. You can also prepare this juice at the house if you have a sugarcane juicing machine.

How much should drink it per day during pregnancy?
Daily, pregnant women should not drink more than one glass of sugarcane juice during pregnancy time. With this, Pregnant women need to add more vitamins and minerals from fresh fruits, vegetables, and also some other foods in the diet plan.
For women in pregnancy time, the diet needs to be varied in food, energy, and nutrients to make the development of the fetus. Especially, mothers are always healthy to prepare for the welcome of your baby. Therefore, sugarcane juice during pregnancy phase use as a supplement."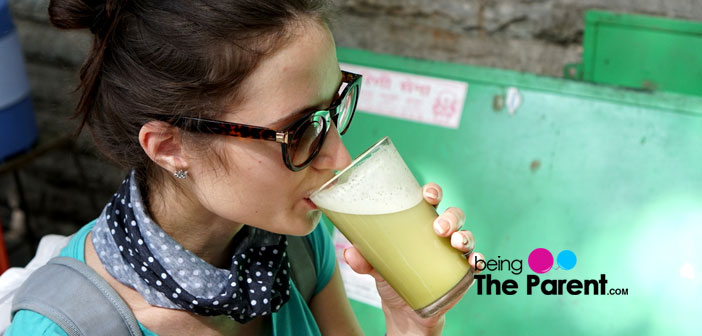 What Are The Benefits Of Sugarcane Juice During Pregnancy?
Let us look at 10 Benefits of sugarcane juice during pregnancy period:
Rich in proteins:

 Sugarcane is rich in proteins, and this is something which is vital for the baby and mom to be during this period

Relief for constipation:

 

Constipation

 is one of the most common banes of pregnancy that is experienced by the majority of women during this period. The good news is that sugar cane juice is ideal for helping you get rid of this woe if you make this juice a part of your daily diet. This wonderful juice has also been proven to be quite good in averting tummy infections

Helps to balance bilirubin levels:

 Sugarcane juice is ideal to ensure proper liver functions and keep your liver healthy as they help to keep bilirubin levels in check

Gives a boost to the immunity:

 Sugarcane juice is also loaded with antioxidants that are beneficial to keep unwanted infections at bay thus strengthening the immune system of the mother to be

Relief from throat infections and colds:

 The juice of sugar cane has been found to provide excellent relief from cold and 

sore throat infections

. This becomes a real blessing as it is always advised not to use over the counter medications during the pregnancy period

Low levels of Glycemic index:

 Sugar cane has been found to have comparatively low levels of Glycemic index that is ideal for keeping energy levels in balance, and it may be allowed for people with diabetes in moderate amounts sometimes. This juice is also excellent to combat the tiredness that you experience during this phase

Helps to keep weight in check:

 One of the most common apprehensions among pregnant women is gaining weight. Sugar cane contains traces of polyphenols that aid to speed up the metabolic rate helping to keep weight gain in check

Averts morning sickness:

 Having a glass of fresh sugar cane juice mixed with a touch of ginger is found to be very effective in averting 

morning sickness

 in moms-to-be. Even having small portions more than once a day can help to reduce morning sickness considerably.

Urinary Tract Infections:

 Most pregnant women contract 

urinary tract infections

 very easily during pregnancy period. Consuming sugar cane juice can help to avert this

Good for skin and hair:

 Sugar cane juice contains sufficient quantities of riboflavin that is actually a vitamin B which is excellent for skin and hair
Precautions With Sugarcane Juice for Pregnant women
Most importantly sugar cane juice needs to be prepared hygienically and consumed fresh as stale juice when consumed during pregnancy can lead to food poisoning that can be extremely serious

Like any other foods, make sure you ask your doctor's advice before making sugarcane juice a part of your daily diet

Sugar cane juice is not recommended for regular consumption if the mom to be a victim of diabetes as it has a very high content of sugar

Never drink sugar cane juice excessively as it may trigger some unwanted adverse effects
Thus, on the whole, while sugar cane juice is a storehouse of nutrients, vitamins, and minerals, all that is extremely beneficial for you during this pregnancy phase, make sure you have moderate quantities as the excess of anything during this stage can turn out to be risky.