Being a single parent is always a challenge especially if you are a single father. Often single parent children grow up seeing emotions that may not be usual unlike those who have both parents staying under one roof. The bonding between two parents' help children to understand emotions like love and care. On the other hand, it can also be a learning experience for children to see their parents not bonding with each other as it can make them understand what not to do. Any which way it is going to be a learning experience for the kids.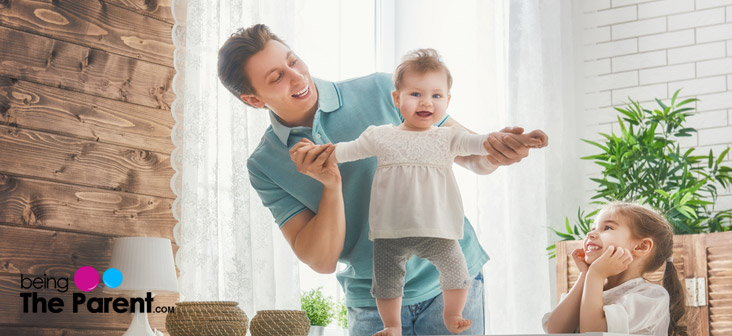 Similarly, for single parents, they are left to gauge a lot of things on their own. It's like taking on a new job with no training; expect the unexpected, every day might seem like a battleground. This experience can be all the more challenging if the parent is a single father. He would have to play a dual role of being a father and mother. Also read: Positive And Negative Effects Of Single Parenting
8 Useful Tips On Parenting For Single Fathers
If you are a single dad then given below are 8 tips that can be a guiding force for you while raising your child:
Tip # 1 : Ensuring Life To Be Normal
When you are a single parent, especially a single father it's important you plan your day well. Plan your day in such a way that you have enough time to spend with your child. As you don't have a wife who can support you, same is the case with your child who doesn't have a mother who is considered to be an integral part during the initial phase of growing up. At times it would be a good idea to involve your kid in certain activities which help in bringing the child closer to you. Keep life normal like your regular work life, chilling out with family and friends etc. Ensure that you don't start cuddling, soothing etc which may not naturally come to you. Remember kids are aware what they can expect from their mom and dad respectively.
It is important that you develop connectivity through bonding with your child. They are sensitive and emotionally vulnerable but at the same time can face situations boldly if there is proper guidance. Also read: Father's Role In Effective Parenting
Tip # 2: Get Help And Support When Needed
It's important when you are a single father; you need to have the right people and right support system in place. If not family but friends who can always be there for you when needed. It helps you to relieve stress and get help at crucial junctures. Share your experience with social media community by joining the single father pages which does make a lot of difference and gives immense help while raising a child.
Tip # 3 : Show Your Unconditional Love And Support
It's very important for single fathers to express unconditional love and support by not making the child feel that there is an absence of another parent. Make sure you praise and set aside a time to play, read or simply just sit and talk or take a walk with your child.
Tip # 4: Never Allow People To Sympathize With You
Never allow people to be unnecessarily sympathetic towards you as this might just make you emotionally weak. Ensure you do your best and always remember it's a very normal situation. Just ensure that you let your child know that you are doing your best and you need him/her to support you.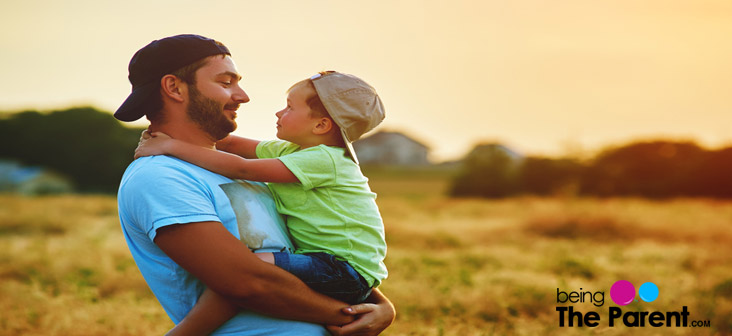 Tip # 5 : Work Life Balance
Considering you are going to be a single father, the onus of the complete house falls on you with minimum support. Hence make sure you don't get frustrated or remove your office stress on your child. It might just make situations worse for the child. It's advisable for a single father to ensure that they cut off from work once they are back home. Create a space where you talk to your child and ask him/her as to what they did the whole day. After a while discuss what can be prepared for dinner and ask your child if he/she wants to volunteer and continue the conversation. A lot of times children long for your attention and get disappointed when they get the feeling that they are being ignored.
Tip # 6: Bed-Time Can Be Interesting
As you might feel tired by end of the day and may want to hit the bed but this could be the best time to narrate a story or chat with your kid about the next day plan. There have been several behavioral studies which show that these simple communications play an important role in improving the self-confidence of the child as he/she grows up.
Tip # 7: Stay Upbeat
There may be times when you get stress out of being a single father and the unending demands that come with it. Any kind of work related stress or any tension between you and your child can make it difficult for you to deal with the situation in the best possible way. This is the time that requires you to take a break and not get bogged down by the responsibilities that come with being a single parent. Instead, keep your positive attitude intact. Try discussing the problem with a close family member or a friend. At times it's ok to share your problems with your kids. This will help them better understand your situation and make them responsible. This will help you to bond as a family and take the upcoming challenges heads on.
Tip # 8 : Take Care Of Yourself
This is the most important tip. It is imperative that while fulfilling the responsibilities of being a good dad, you take good care of your health and wellbeing. Though there are a lot of responsibilities on your shoulder but do take out time to indulge in physical activities and maintain a healthy lifestyle. Do things that will keep you active. Eat well and lead a healthy lifestyle. Take adequate rest and indulge in things that give you pleasure.
Although it is a known belief that nobody can replace a mother but as a single father you can nurture a healthy relationship with your child and can always ensure that you don't make your child feel the absence of a mother in his/her life. Being a single father and playing multiple roles for your kids is not an easy task but do give yourself some time and learn from your mistakes.
Happy Parenting!!