During pregnancy, every move of yours becomes crucial. Just like what you eat or drink affects the baby, similarly, any treatments you go through may have some kind of impact on the baby, albeit big or small. Hair form an essential part of female grooming, and women feel confident if their hair are just the way they want – chic, stylish and smart. Hair and facial treatments have become such an inseparable part of our routine that most women fail to see the amount of harmful ingredients and chemical these treatments contain.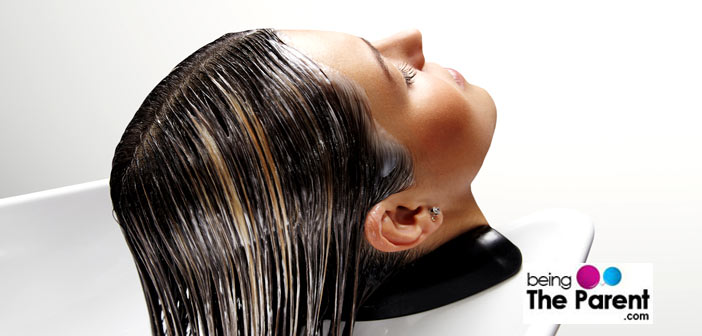 Lets look at some common hair treatments that women normally take and whether or not they are safe during pregnancy.
Research On Hair Treatments In Pregnancy
How Can Hair Treatments Be Unsafe In Pregnancy?
Precautions For Hair Treatments In Pregnancy
Hair Straightening During Pregnancy
Hair Perming And Re-bonding During Pregnancy
Hair Coloring During Pregnancy
Research On Hair Treatments In Pregnancy
Several studies have been conducted to study the impact of colors, dyes and various hair treatments during pregnancy. Some suggest that women face a greater risk of miscarriage if they apply huge amount of bleach or dyes while pregnant. Other studies suggest that the amount of chemicals absorbed for the scalp is minimal and doesn't affect the child. Most people would say that it is 'probably' safe to take hair treatments in pregnancy, while some may suggest to refrain from such treatments.
How Can Hair Treatments Be Unsafe In Pregnancy?
During pregnancy the volume of blood in the woman's body increases, this makes her even more sensitive to chemicals. Most of the hair treatments involve chemicals. A small amount of chemical gets absorbed by the scalp. Although there is a slight possibility that the chemicals may pass through the blood stream and affect the child there is no concrete evidence to support this theory.
Since, there is no definite conclusion, may be best to avoid treatments that use excessive amounts of chemicals. Also if you have an itchy scalp, burns or scars it is advisable that you stay away from these treatments. However, if you really want to, you can opt for safer options and seek expert care when taking any hair treatment during the gestation period.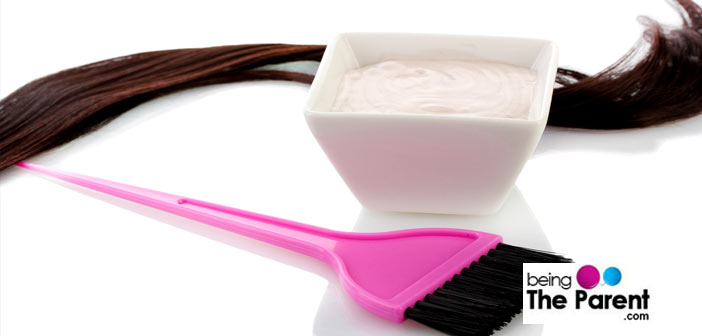 Precautions For Hair Treatments In Pregnancy
Wait till the second trimester: It is safest to wait till the second trimester before you decide to go for a hair treatment. The reason behind this is that the first 12 weeks are a crucial period. It is during this period that your baby's growth takes place rapidly. The baby's hair follicles, muscles and organs develop during this period and exposing your baby to chemical especially during this time frame is not very conducive to the baby's growth
The ambience and surrounding: During pregnancy you develop a heightened sense of smell. Strong fragrances which are an integral part of a salon could make you nauseous. While booking an appointment, make sure you tell them beforehand that you are pregnant and would prefer to be seated in an area which is devoid of strong smell and fragrances. Also request to be seated in an area which is well ventilated since hair treatments can take a while and you need to be breathing clean and fresh air
Follow the directions: If you are doing the treatment at home. Make sure you read the instructions carefully. Just because you have done it several times before, doesn't mean you are doing it the right way. When you are pregnant you are responsible for the child as well, hence read the instructions on the box carefully and follow them religiously
Opt for safer options: Why risk too much exposure to chemicals by coloring your hair entirely or straightening it permanently? Opt for smarter and safer options at least when you are pregnant. Instead of going for permanent straightening or perming, you could opt for temporary solutions, wherein the chemical usage is almost nil. These techniques will minimize the chemical usage and keep your scalp and your baby healthy
Use safety equipment and good quality products: Last but not the least, do not compromise on quality especially when you are pregnant. Good quality products don't necessarily have to be expensive. Check the list of component or ingredients before buying hair color. Opt for low ammonia content, products and the ones which use more natural ingredients. There are hair colors that are made out of henna or vegetable dye. These products are harmless and won't pose a threat to the baby as well
Hair Straightening During Pregnancy
Hair straightening treatments involving the standard chemicals such as lye (containing sodium hydroxide), Thio (containing thioglycolic acid salts, no-lye (calcium hydroxide and guanidine carbonate) are likely considered to be safe during pregnancy. However, some experts suggest that lye can cause irritation to a sensitive scalp and may damage your hair. 'Keratin' or Brazilian hair treatments contain a chemical called formaldehyde, which can be absorbed by the skin. Longer and continuous exposure can increase the risk of cancer and hence should be avoided during pregnancy. Some women can feel dizzy or nauseous during these treatments. Another thing to note is that during pregnancy, your hair are constantly undergoing changes, and may not behave normally. If you like, you can simply use a hair straightener every now in a while and stay away from chemicals.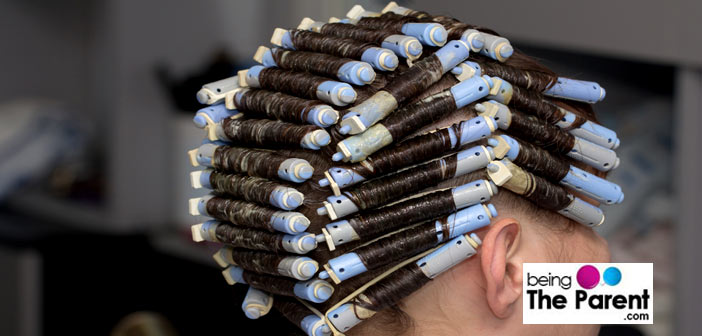 Hair Perming And Re-bonding During Pregnancy
Again, there can be some exposure to chemicals, since lye is generally used for both perming and rebonding hair. It cannot be ascertained as to how long these treatments will stay, since hormonal changes can make your hair not behave the way they normally do. Also, any treatment done on the length of the hair is considerably safe, since these are dead tissues with no blood vessels. However, anything that touches the scalp poses a potential risk to be absorbed by the body.
Hair Coloring During Pregnancy
Hair coloring in pregnancy is probably considered safe, but there is always a little chance of the chemical seeping in your blood stream and passing onto the baby. Not much of concrete research is available in this regard, though you can consider going safe when it comes to coloring your hair in pregnancy. Go for highlights or low lights instead, where you color only small sections of your hair. One of the latest techniques to color your hair is the ombre technique, where you only color the lower half of your hair, in this technique your scalp stays untouched. Also make sure you use gloves while applying color if you are doing the procedure yourself. Use good quality gloves and even brushes and avoid touching the product directly with bare hands.
Click here to read more about hair coloring in pregnancy.
It is a known fact that women are blessed with healthy skin and luscious hair during pregnancy. The scientific reason behind this blessing is that during pregnancy the hormonal changes in your body shift your hair cycle. It is probably best that you enjoy this gift till it lasts. If you still want to go for hair treatments just make sure you restrict the use of chemicals and keep your baby safe and healthy.